B (for British) Troop

Major Gary A Wallace 
(CHAIR WDRG)
OC Expedition and OC UK Contingent
Gary@wdrg.org
Professional and academic interests include Teaching of Design & Technology, Explosives Engineering and as a time served Motor Vehicle Mechanic. I have degrees in BA Human Resource Management and Bachelor of Technological Education (Hons).
I have previously worked in the Energy sector both Renewable and as an Oil Extraction Perforating Engineer.
Has lengthy transport and logisitics experience from both civilian and military disciplines.
Have been part of military for over 38 years as a Paratrooper (30 years) and Currently part of a Transport Regiment Reservist. Holding rank of Major and Officer Commanding a Headquarters Squadron in Scotland. Was previously the Signals Officer as well!
He has many wide and varied interests including skiing, martial arts (Karate, Aikido and Iaido) and American Football (played with a local amateur team for 10 years). Likes to promote chappist behaviour and to dress well with waistcoats, briar pipes, suitable hats and good brogues to the forefront. Likes to smoke the odd hookah now and again.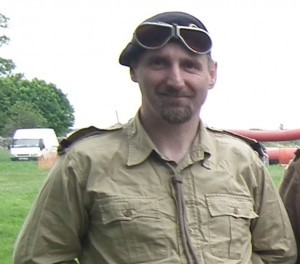 Mitch Curr:
Historian/ Quartermaster
Location – Glasgow, UK, Scotland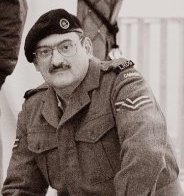 Cpl Neil Lennon:
Driver/Radio Operator
Location – UK, Scotland
Photo to follow
Sgt Callum King:
REME Sgt / Fitter/Electrician
Location – East Lothians, Scotland, UK
Photo to follow
Peter Gorrie
Driver/Resources/Fitter
Location – Perth, Scotland UK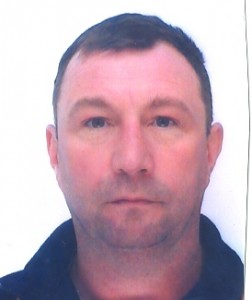 Captain Pete Riddell:
2IC UK Troops
Eqpt Support and Electrical Mechanical Engineering Officer
Location – Stirling, Scotland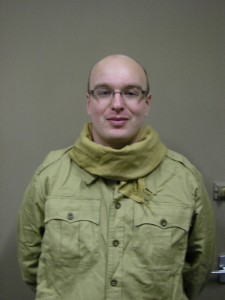 Cpl Marc Jennings:
Driver/Radio Operator
Location – Lothians, UK, Scotland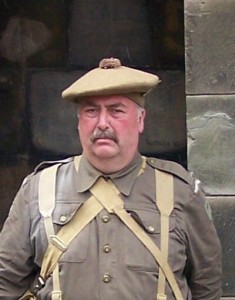 John Webster:
Heavy Section Vehicle Commander
Location – Ayrshire, Scotland
http://www.scottishmvg.org/1.html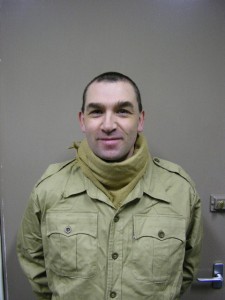 SSgt Stuart Kirk:
Driver/Radio Operator/Combat Medical Technician
Location – Fife, Scotland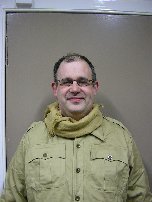 Cpl Malcolm Napier-Holford (aka Hyphen)
Driver/Radio Operator and Medic
Location – Fife, UK, Scotland